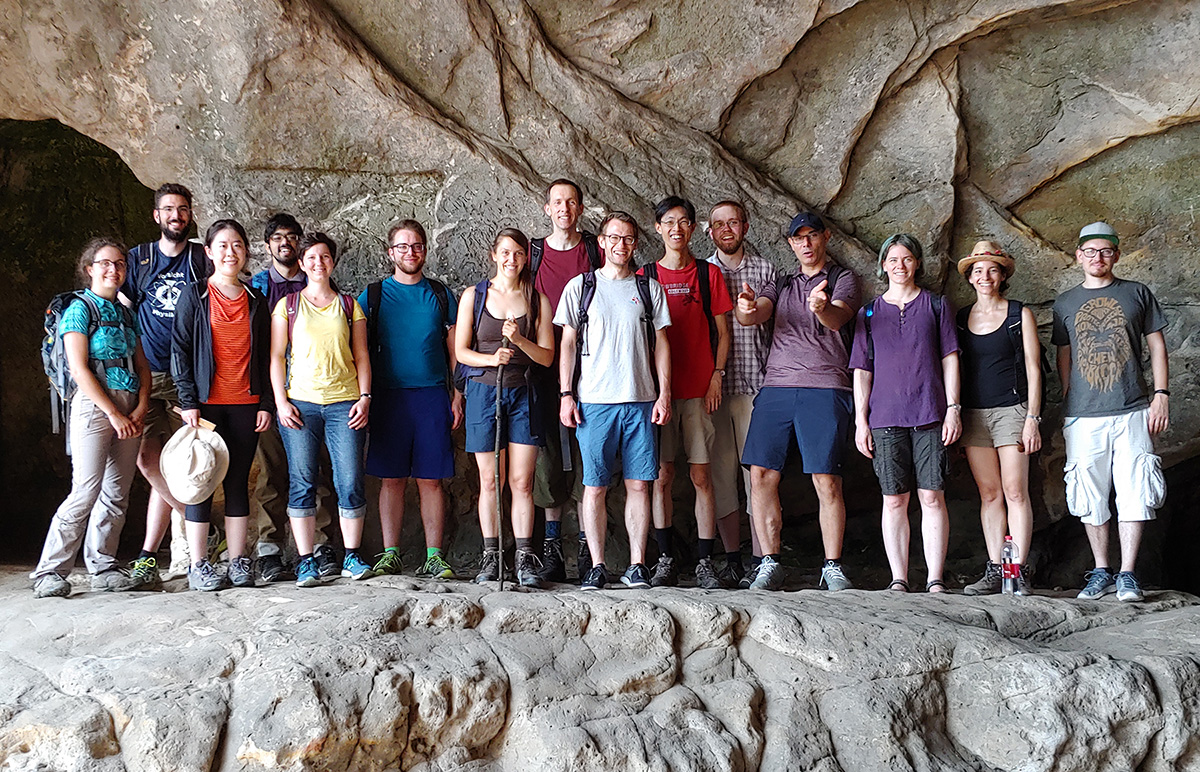 For contacting us via email, please reason by analogy to albert.einstein [at] tu-dresden.de
Head of Chair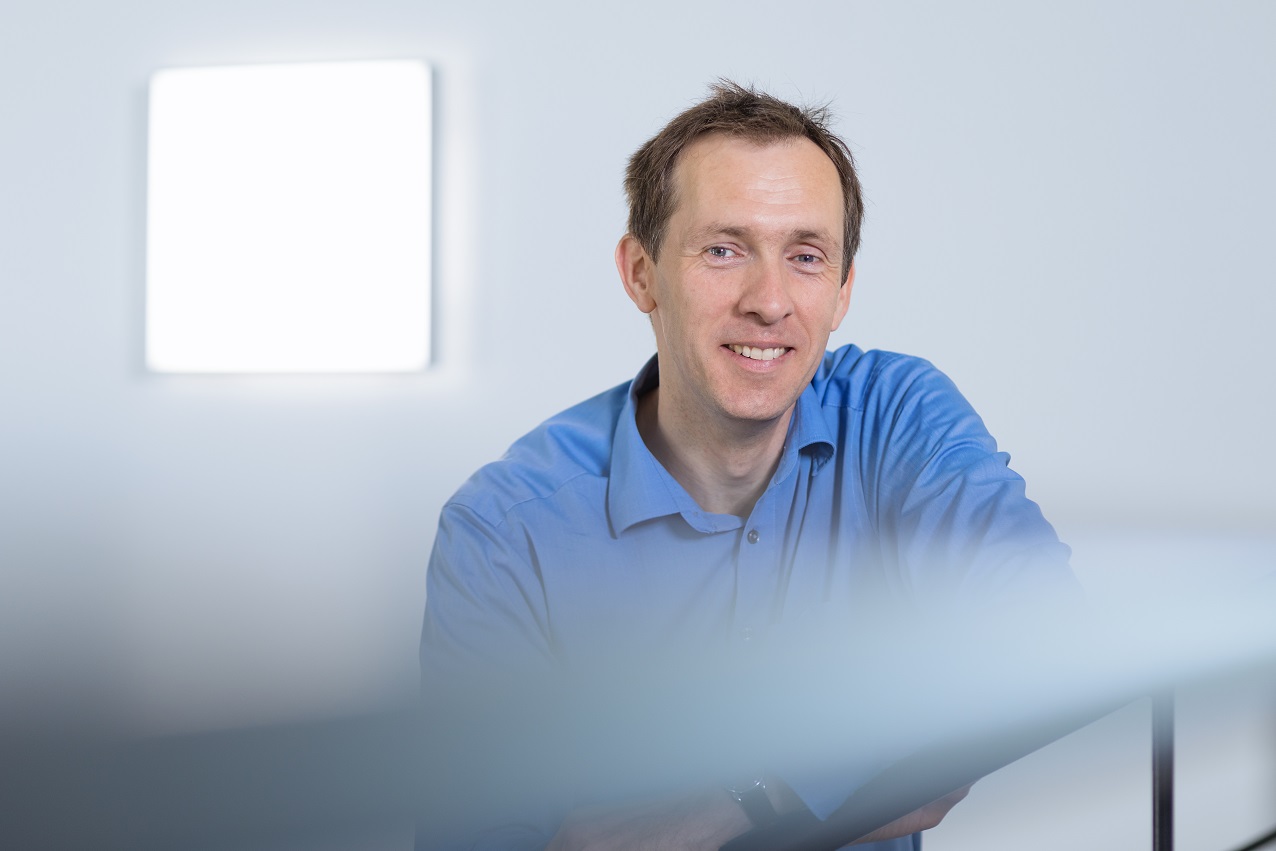 Marc Timme, Prof. Dr. rer. nat., MA
TU Dresden Strategic Professor and Chair for Network Dynamics, bridging the cfaed with the Institute for Theoretical Physics. Marc is interested in building mathematical, conceptual and algorithmic foundations towards an understanding of the collective nonlinear dynamics of networks and complex systems. Applications fields include biological and bio-inspired technical systems, future-compliant mobility and energy systems, network economy & sustainability as well as network inverse problems of inference, design, and control. Enjoys swimming, hiking, philosophy -- and science.
Twitter: @MarcTimme
Research inquiries:

e-mail: marc.timme
Phone: +49 351 463 34512 / 43972
Offices: BZW A411 / BAR IV68
Secretaries
Manuela Merkel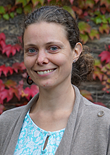 Gundula Schädlich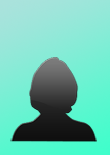 Senior Researchers
Dr. rer. nat. Malte Schröder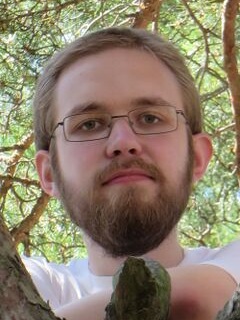 From Germany, studied at the University and the MPI for Dynamics and Self-Organization in Göttingen, joined in March 2018. Research Interest include statistical physics of network formation, percolation and phase transitions in these models as well as collective dynamics on networks, synchronization and especially the impact of optimization and economic constraints on these systems. Enjoys board games, all kinds of puzzles and cycling.
Seungjae Lee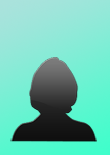 Originally from S. Korea, studied at Technische Universität München in Bayern. Interested in dynamical systems, stability analysis, collective phenomena and dimension reduction methods in a system of coupled oscillators, and mathematical physics. Enjoys watching baseball (LG Twins)/ football (FC Bayern München) games and also interested in biographies of physicists and mathematicians.
Research Associates
PhD Students
Philip Marszal, M.Sc.

From Germany, studied Physics in Göttingen. Current interests include nonlinear dynamics, collective dynamics, pattern formation and statistical mechanics of human behavior with a focus on human mobility. Main research revolves around mobility systems exhibiting emergent collective behaviour. Enjoys programming, reading, learning and nature.

e-mail: philip.marszal

Raoul Schmidt, M.Sc.

From Germany, studied physics, mainly in Dresden. Main research interests include network reconstruction, perturbation spreading, modeling and analysis of energy systems and subgraph matching. Enjoys reading, hiking, climbing, cycling and playing the guitar when not occupied with the serious things in life.

e-mail: Raoul.Schmidt

Moritz Thümler, M.Sc.

From Germany, laboratory technician trained in Germany and South Korea, studied physics in Darmstadt. Gained experience in industry in the fields of liquid crystals, satellite data analytics and the financial industry. Joined in 2019. His current research interests include dynamic network responses to fluctuations, synchronization and power grid dynamics. Enjoys cycling, hiking and traveling.

e-mail: moritz.thuemler

Verena Krall, M.Sc.

From Germany, studied Physics in Tuebingen and Oulu (Finland). Joined in May 2019. Her current research interests include effects of network topologies on mobility dynamics. Enjoys singing, reading and writing.

e-mail: verena.krall

Paul Wilhelm, M.Sc.

From Dresden, joined in May 2018. Interested in neural networks and sensory processing. Enjoys biking and rap music.

e-mail: paul.wilhelm

Felix Jung, M.Sc.

From Germany, studied Physics in Göttingen. Hands-on experience in operating ridepooling systems. Now focused on gaining insight into fundamental principles of individual human mobility. Broadly interested in social physics. Enjoys programming and being outdoors, hiking, biking and climbing.

e-mail: felix.jung

Kush Mohan Mittal, M.Sc.

From India, studied Physics in Paris, Hamburg and Pune. Current research interests include exploring complex mobility phenomenon primarily in the context of public transport systems. Enjoys hiking, careless dancing and seeing Manchester United win.

e-mail: kush_mohan.mittal

Georg Börner, M.Sc.

From Cologne, Germany. Studied physics in Dresden and Leipzig. Current research interests: network reconstruction, bio-inspired computing and data security in AI systems.
Enjoys playing musical instruments, reading, cooking, and building things.

e-mail: georg.boerner

Christoph Steinacker, M.Sc.

From Germany, studied in Dresden and Pohang (South Korea). Joined in October 2019. Current research interests include mobility, especially improving the bikeability of cities. Enjoys video games, movies and music.

e-mail: christoph.steinacker
Master and Bachelor Students
Gwendolyn Quasebarth, B.Sc.

From Germany, studies physics in Dresden. Joined in October 2022. Researches nonlinear response theory, trying to predict tipping points. Enjoys biking, roller derby, and looking at moss.

Antonia Berger, B.Sc.

From Leipzig, studied physics in Saarbrücken and currently in Dresden. Interested in biophysics and the origin of life, developing a toy chemistry to model and characterize autocatalytic cycles. Enjoys homebrewing, dancing and Shinkendo.

Benjamin Köhler, B.Sc.

From Germany, studies Physics and Mathematics in Business and Economics at TU Dresden. Investigates the impact of network structure and route planning on service quality in ridepooling. Enjoys reading, spending time outdoors and visiting historical sites.

Henrik Wolf, B.Sc.

From Germany. Studies theoretical physics in Dresden and Copenhagen. Joined in 2020 for his bachelor's thesis, and again in 2022 for his master's thesis. Currently working on how shadows in cities can help adapt to extreme heat events caused by climate change. Enjoys photography, open source and everything that he does not understand.

Julian Luca Fleck, B.Sc.

From Germany, studies Physics in Dresden. Interested in nonlinear dynamics and predicting tipping points in dynamical systems. Enjoys playing table tennis, spending time with friends and visiting art museums.
Alumni
Fábio Schittler Neves, Dr. rer. nat.

Brazilian. Studied physics in Brazil and earned his PhD in Göttingen, Germany. Joined in July 2018. Research interests include emergent dynamics on networked and dynamical systems, analogue computation in general and artificial intelligence concepts. Enjoys sports, in particular "The Beautiful Game" also known as football.

Charlotte Lotze, Dr. rer. nat.

From Germany, studied in Freiberg and Dresden. Joined in October 2017. Current research interests include nonlinear dynamics especially in evolutionary models. Enjoys walking and music.

e-mail: charlotte.lotze

Rahul O R, Dr.

Rahul left our group in December 2022 and is currently exploring social media networks to understand the common stories and disinformation circulating within the European public sphere. He is a postdoctoral researcher at the European Centre for Living Technology in Venice. Beyond academia, Rahul finds joy in traveling and photography.

Jan Schlüter, Dr.

Head of Econophysics Lab

e-mail: jan@schluetergroup.org

Jose Casadiego, Dr. rer. nat.

Jose Casadiego recently transitioned to the world of strategic consulting, taking a lead role in the areas of Predictive Modeling, Optimization, Machine Learning and Statistics in the Advanced Analytics division of Boston Consulting Group, BCG Gamma. Among his duties, he is in charge of developing novel mathematical approaches to solve industry problems and help shaping the strategy of advanced analytics across Europe. He is currently based in BCG's Madrid Hub.

e-mail: jose.casadiego

Benjamin Schäfer, Dr. rer. nat.

Benjamin Schäfer is continuing an academic career as (Assistant) Professor at the Karlsruhe Institute of Technology. He uses data-driven approaches to understand complex systems, such as the energy system.
https://www.benjaminschaefer.org/

Guosong Lin, M.Sc.

From China, studied at TU-Clausthal. Joined March 2018. Research interests include observability analysis, measurement place on network, state estimation of network, control of converter. Enjoys sport and fishing.

Stefan Koch, B.Sc.

From Bonn. Studies physics in Dresden. Interested in random matrix theory, theoretical solid state physics and (linearised) dynamics in small-world networks. Enjoys any sport involving wheels.

Leander Haase, B.Sc.

From Germany, studied physics in Heidelberg and Waterloo (Canada). Researches ways to shift matrix eigenvalues under constraints in order to help stabilize power grids. Enjoys amongst other things bouldering, reading, the outdoors and diverse creative endeavours.

Benjamin Sauer, B.Sc.

From Germany joined in June 2021. Studied physics in Darmstadt. Interested in inverse Network problems, optimization, dynamics of flow networks and machine learning. Enjoys running, climbing, drumming, ice swimming,...

Moritz Piepel

From Münster, Germany, studies Physics in Dresden. Researches speed-distributions of cars within cities in his bachelor's thesis. Interested in politics and applications of physics to socio-economic problems. Enjoys swimming, running and skiing.

Photo: Generationen-Stiftung, Hannah Hernandez Hess

Jakob Lindermeir, B.Sc.

From Germany. Earned a bachelor's degree in physics at TU Dresden, currently working towards a master's degree in theoretical physics.
Joined in March 2021. Research interests include bio-inspired computing, in particular computational paradigms emerging from spiking neural networks and their applications to real-world problems. Enjoys programming, hiking and playing the guitar.

Thanh-Tien Tenh Cong

Robin Zech, B.Sc.

From Germany, studied Physics in Dresden. Current research includes dynamics of on-demand ridesharing services and universal behavior of their efficiency. Enjoys electronic music and hiking.

Arash Akrami, B.Sc.

From Tehran, studied physics at Sharif University of Technology, with working experience in Cargo Transport Industry and an MBA in China. Interested in Neuroscience and studying the effects of Nonlinearity in biological and socioeconomic systems. His current research is on reservoir computing. He enjoys long biased random walks, reading literary fiction, listening to Jazz, and dancing to Techno.

Max Bolle, B.Sc.

From Germany, studied in Dresden. Joined in January 2020. Current research interests include powergrids and collective dynamics. Enjoys swimming, nature and DIY-projects.

Thomas Gaskin, M.Sc.

Guest researcher from Germany/United Kingdom. Studied Physics and Mathematics at Heidelberg University, and Mandarin at Peking University, Beijing. Research interests revolve around agent-based modelling, opinion dynamics and social network phenomena, as well as graph generation methods.